PRAIRIE DAIRIE RFF HILDA 1*M
A doe with width, body capacity, and great daughters. FOR SALE BRED!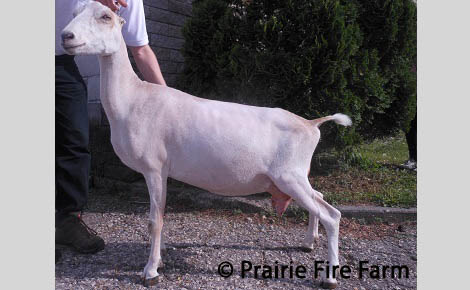 PRAIRIE DAIRIE CORDUROY 1*M
This colorful doe is FOR SALE!
PRAIRIE DAIRIE BA ANGELINA 1*M
Long, tall, and open, a great producer in milk and daughters.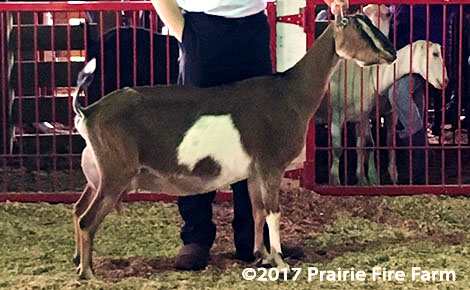 SG AWF PAPER MOON 2*M
Superior Genetics doe with great width, body capacity, and excellent components .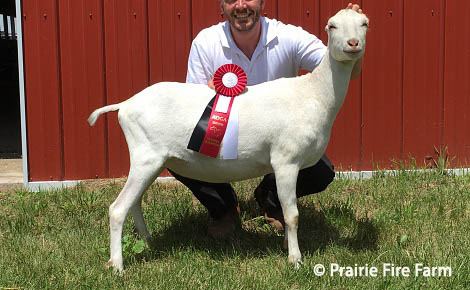 PRAIRIE DAIRIE RCC ALICE 2*M
A superb first freshening udder with height and texture to die for.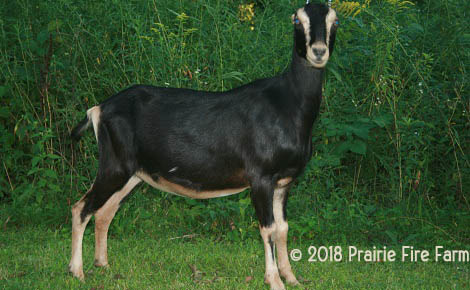 SG BARNOWL AGLAEA (ELITE) 3*M
Elite Doe! Daughter of Washington and Oregon State Fair winner, Barnowl Aurelia!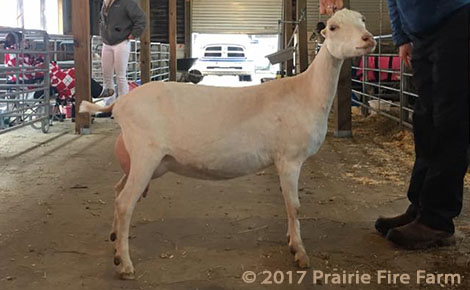 SG FORREST-PRIDE HYPATIA 1*M
A Superior Genetic Tach & Beyonce grandaughter out of Royal Flush!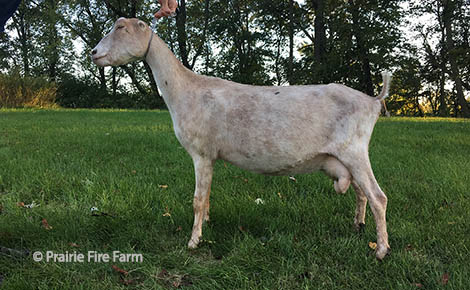 PRAIRIE DAIRIE AWF HEIRLOOM
Last Daughter of Wild Fire and she's a head turning beauty.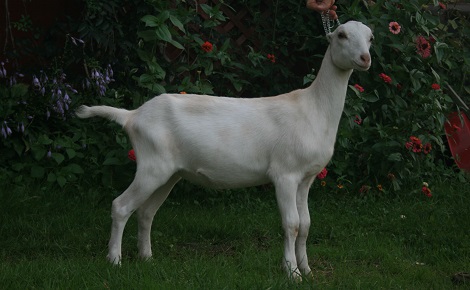 BARNOWL JESSICA JONES
Chocolate roan daughter of Barnowl Firefly- it's going to be hard to wait to see her fresh!
PRAIRIE DAIRIE LSE JOVIE
Large, long, and sweet 2017 chamoisee doeling with extra flair!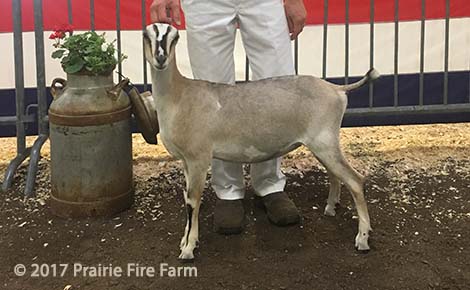 PRAIRIE DAIRIE LSE JONI
A classy and substantial dairy beauty with a great pedigree!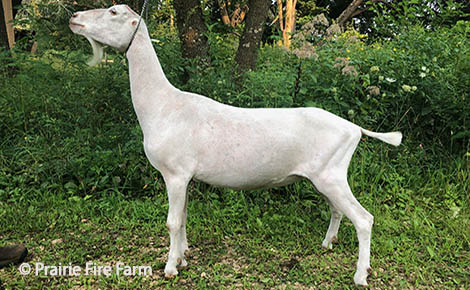 PRAIRIE DAIRIE HUMBOLDT
Our 2016 junior herdsire, easy to handle and great structure.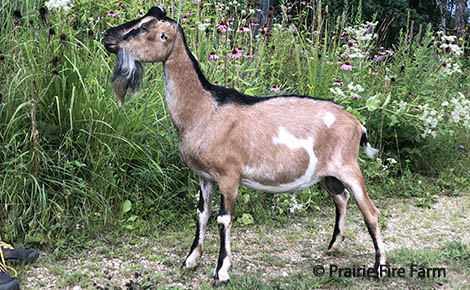 PRAIRIE DAIRIE LSE JASPER
2017 Junior Herdsire from our homebred SG Paper Moon used extensively for 2018.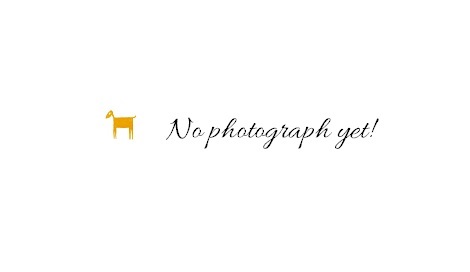 BARNOWL ARISTAEUS
This guy is throwing long daughters with wide level rumps.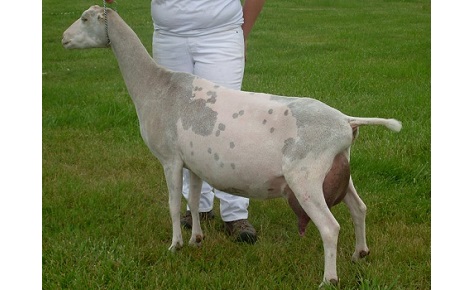 LUCKY*STAR'S RA ERROL
A superb buck with a top notch pedigree! 2016 lease from Endless Serenity.