The Area

This group of awesome folks works with the community to protect the most precious lands in our driftless region. They protect land through conservation projects, conservation easements, land acquisitions, and landowner registry. Craig has worked with the MVC and local school groups to instill a land ethic, remove invasive species, and offer hands-on learning opportunities for young people in our community to feel a connection with the land. Check out their website here, and view the Emmy award winning documentary below to learn more about our driftless region. .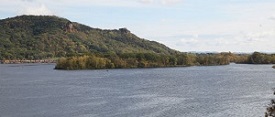 Located just minutes from our farm, this refuge runs along the Mississippi River. It is a refuge for fish, wildlife and plants, and a breeding place for migratory birds. The refuge encompasses one of the largest blocks of floodplain habitat in the lower 48 states. Bordered by steep wooded bluffs that rise hundreds of feet above the river valley, the Mississippi River corridor and refuge offers scenic beauty and productive fish and wildife habitat unmatched in the heart of America. Check it out here.
Located on the UW-La Crosse campus, the center provides education about ancient ultures of the region while conducting research and preserving archaeological artifacts of ancient cultures which flourished in the upper Mississippi Valley. Check them out here.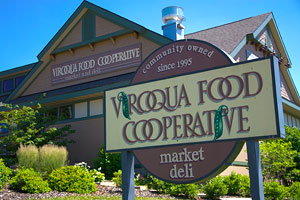 The Viroqua Food Cooperative emphasizes selling organic and local foods and products to promote the long-term health of individuals and the environment. They are committed to natural foods, superior customer service,and the building of a cooperatively run business.Check them out here.

Dr. Marta Engel, DVM, the founder of Rising Sun Animal Wellness Center, has been a practicing veterinarian in Crawford and Vernon Counties since 1980. In 1998, after having much success in bringing holistic and natural healing to farm and performance animals in her area, she decided to establish a clinic in Viroqua, Wisconsin. Rising Sun offers homeopathy, herbal medicine, accupuncture, as well as traditional veterinary services.
Check them out here.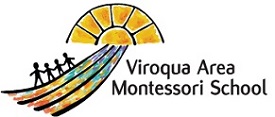 The Viroqua Area Montessori School is housed within the Viroqua Elementary School. It began in 2014 with two multi-age classrooms. In the fall of 2015 we will expand to serve 4-K through 4th grade. VAMS will ultimately grow to serve students through 6th grade. The Montessori philosophy is that children are more motivated to learn when working on something of their own choosing. A Montessori student may choose their own focus of learning on any given day, but those decisions are limited by the materials and activities—in each area of the curriculum—that his teacher has prepared and presented to them. This means freedom within the parameters of the classroom.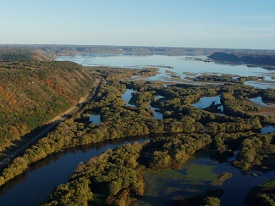 Rush Creek's most outstanding feature is a two-mile long series of dry lime prairies situated on the steep southwest facing limestone-capped bluffs of the Mississippi River. These "goat prairies", named for their steep, rocky terrain, are part of the most extensive dry prairie remnants left in the state. While most Wisconsin prairies were lost to the plow or development, Rush Creek's steepness and dry southwestern exposure are largely responsible for its preservation. Check it out here.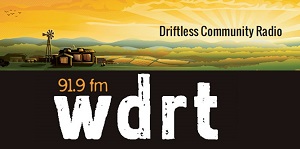 WDRT is a listener supported, non-commercial, educational radio station in the Driftless Region. They are committed to keeping everyone up to date about local happenings and issues, and they play awesome music. Check them out at 91.9 FM, or on the web here.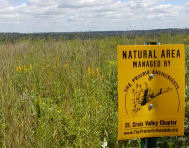 This organization seeks to ensure the perpetuation and recovery of prairie, oak savanna, and other associated ecosystems of the Upper Midwest through protection, management, restoration, and education. The Southwest chapter of the Prairie Enthusiasts schedules work parties, meetings, and field trips in a four county area in the driftless region. Check it out here.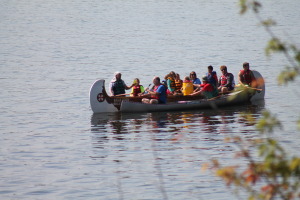 A beautiful Bible camp set in the bluffs of the Driftless. Programming includes horseback riding through the blufflands, riverboating on the Mississippi, biking on the State bike trails, canoeing the Kickapoo river, and heading down the Mississippi in a Voyageur canoe. Check it out here.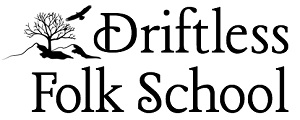 Driftless Folk School is a regional center for the preservation, promotion and training of traditional crafts, the art of homesteading, natural building, energy self-sufficiency, sustainable farming, animal husbandry, and wilderness skills. Crafting connections~Creating Community. The Driftless Folk School is a community of lifelong learners cultivating personal and cultural resilience through hands-on educational experiences. Linking the wisdom of the past with aspirations for the future. Check it out here.
Noted for its beautiful valleys carved by rivers and streams, this land was left unglaciated. Known for its world-class trout fishing, rare ecosystems, organic agriculture, the Mississippi River flyway, and archeological significance, the driftless region offers unending recreation and renewal.