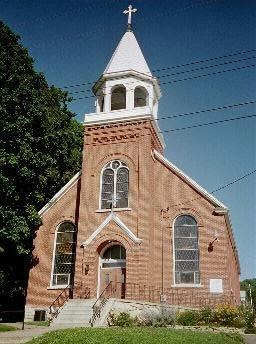 Father (Aruldoss Sundaram) Doss
Parochial Administrator
fraruldoss12@gmail.com
Mass Schedule
Saturday 4:00 p.m.
Sunday 9:30 a.m.
Weekdays 8 a.m.

Rectory
(608) 689-2646
701 Walnut St, Genoa, WI 54632

School Office
(608) 689-2642
stcharle@mwt.net
MyParishApp.com
click on "Get App" or
text 88202 to download App
Important Dates
August 13: CCD Registration following the 9:30 AM Mass 50th Jubilee Wedding Anniversary Celebration (La Crosse)
Quilters will meet at 5 PM (Lello Room)
August 15: Solemnity of the Assumption of Mary: Holy Day of Obligation Mass 8 AM; Mass 7 PM
August 30: St. Charles School Open House from 4 – 7 PM
September 01: 1st Day of School at St. Charles
September 03: CCD Classes begin at 8:10 AM
October 5: Tour of Our Lady of Guadalupe Shrine Menu
4TH OF JULY HOMECOMING PICNIC FEEDBACK
We would like to hear what you think! Please share any comments (positive or negative) or suggestions you may have regarding the 2017 4th of July Homecoming picnic pertaining to: the dinner, carry-outs, beverages, set up, games, new ideas, etc.

The concern relative to dinner tickets and the line was discussed at the "wrap up" meeting and the committee feels confident they have found a solution.
Please put your comments in the box in the vestibule of the church, the collection basket, or by mail to St. Charles Parish,
P. O. Box 130, Genoa, WI 54632.
Thank you!
The 4th of July Homecoming Picnic Committee