Rev. Nathaniel Kuhn
Parochial Administrator frnate.kuhn@gmail.com
Mass Schedule
Saturday 4:00 p.m.
Sunday 9:30 a.m.
Tuesday - Friday 8 a.m.
Confession
Saturdays: 11 a.m.–12 Noon, 3:15–3:45 p.m.
Weekdays: prior to the Mass

Rectory
(608) 689-2646
701 Walnut St, Genoa, WI 54632

School Office
(608) 689-2642
stcharle@mwt.net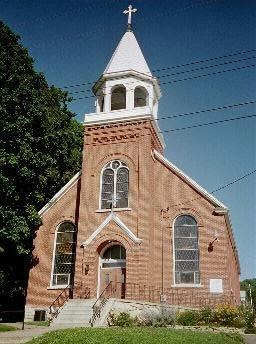 October 21: "Our Lady of Guadalupe" video (cafeteria) following 9:30 AM Mass
October 23: Finance Council meeting 6:30 PM (Art room)
November 01: Solemnity of All Saints: Holy Day of Obligation 8:30 AM: Children's Mass; 7 PM: Parishioners
November 01: St. Charles Women's Group meets in Lello Room 7 PM
November 04: Fellowship Sunday (cafeteria)
November 08: Cemetery Committee meets in the Art Room at 7 PM
November 11: Catholic Financial Life Christmas Party (Cafeteria) 5 PM (Social Hour); 6 PM (Dinner)
December 02: St. Charles Annual Steak Fry Retreat Sportsman Club 11 AM-2:30 PM
School:
October 23: Video Taping for Diocese of La Crosse video
November 09: All School Mass 10 AM; Veterans' Program 11 AM; and, Community Luncheon following in the cafeteria.
November 11: Pancake Breakfast and All School Mass