Welcome to DataCon Services
Provider of John Paul Mueller's Books
(Last Updated: 11 August 2006)
Welcome to the DataCon Services Web site. I hope you'll take a look around and email comments that you might have about it. My goal is to customize the content of this Web site so that you can depend on it as a source of additional information.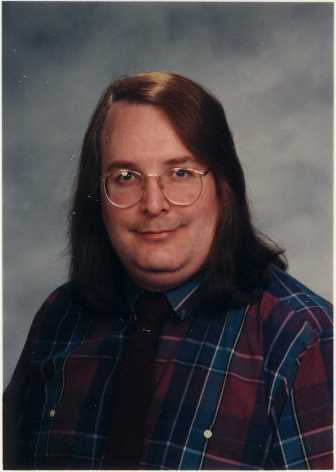 Get the Latest News!
Make sure you read my weekly blog on Amazon.com. On most Wednesdays I'll provide updates on my books, tell you what I'm doing now, tell you more about my books in general, and give you an opportunity to tell me how you feel about my books. The blog will also provide answers to general questions you have. The whole idea is promote communication. I want to know more about you and what you expect from the books I write. I'll see you on Amazon!
---
Books and Other Information
Book writing is my main occupation. I spend many hours each day working on books, conducting research, answering reader email, and other tasks that a writer performs. I also work on smaller consulting projects, talk with both readers and editors about my ideas, and go to various seminars in an attempt to learn more about real world computing as it is today. Rounding out my personal education is a wealth of trade newspapers and magazines of various kinds, along with a healthy dose of other people's books. In short, all of my time is spent learning about the computer industry. I feel it's important for readers to know more about the authors that they like, so I've provided the following book material. Most of this information, like everything else on the Web site, is under construction.
---
Articles
DevSource
You'll find a wealth of .NET articles and product reviews by me on DevSource. Search for my articles using the DevSource Site search or you can rely on the handy list on my Web site.
InformIT
I've written a number of articles for InformIT. Many of the articles are for Visual C++ developers. However, make sure you check out my hardware-related articles, such as "Installing Broadband on Your Home System." My latest article, "Divergent Versus Convergent Thinking: Which Is Better for Software Design?" considers software design principles for everyone. In addition, you can also find a number of articles on Windows XP and older versions of Windows. The complete list of online articles appears at: InformIT Articles.
---
My life doesn't consist of writing alone. Variety is something that I appreciate as a self-employed entrepreneur. I had originally planned to provide a price list in this space, but I've decided to tell you what I like to do and we can discuss pricing over email or a phone call. Obviously, this is a generic list, which only goes to show that I'm open to ideas you may have as well.
---
Personal
For a lot of readers, the computer book author is an unknown entity from somewhere. An author of technical books remains a faceless purveyor of information that the reader never gets to know in a personal way. Unfortunately, this wall between author and reader tends to reduce the author's ability to produce books that the reader really needs, and could cause the reader to feel the author doesn't care about them as a person. It helps to know a little about the person that you're dealing with for your book needs from a personal level. This section helps you to see me as the person that I am when I'm not writing books or articles.
Now that you know a little more about me, I'd like to know more about you. I'd love to hear from you about any of these hobbies of mine.
---
Contact Information
You can always contact me via email at JMueller@mwt.net. I want to hear everything you have to say about the books that I write or the services that I provide. It's important to me to provide you with the very best book; one that's suited for your needs and helps make the world of computing a little less difficult to deal with. In fact, I maintain folders for each of my books that contain the comments you provide. Whenver I get an opportunity to update the book, your comments are the first material that I look at. Your comments also play a role in every step of the book creation process. In short, you're the most important person on my book writing team. I hope that you'll take this opportunity to make a difference.